Minor in Reading Education & Early Entry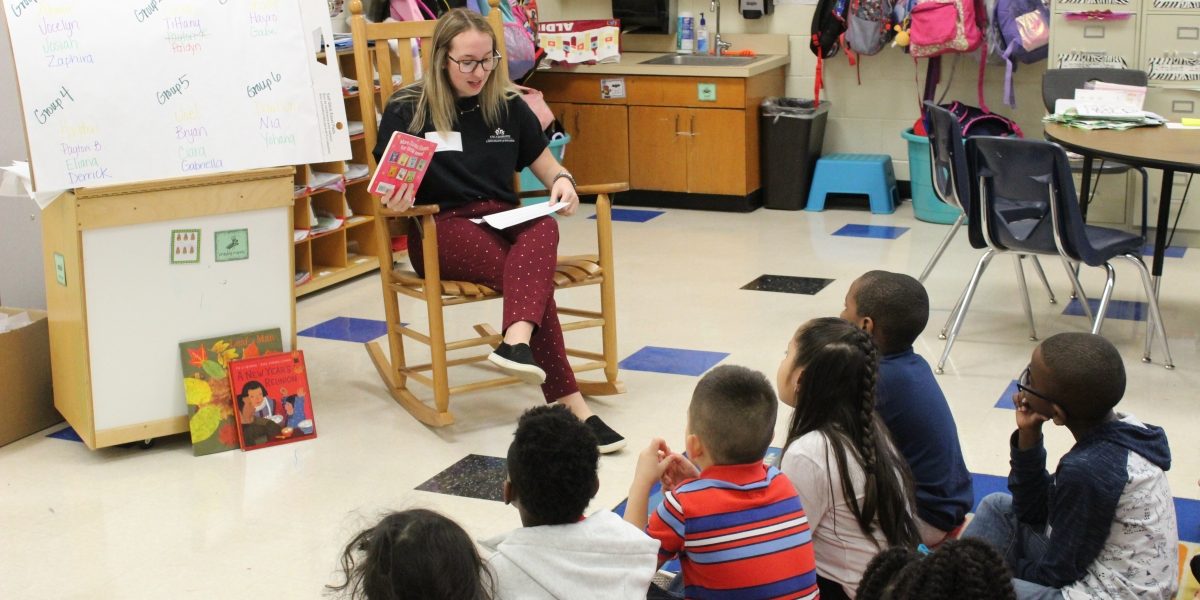 A minor in Reading Education requires the completion of 18 hours of specialized coursework. This program is designed for students already seeking initial licensure in another content area who wish to gain expertise in reading methods in the K-12 public school setting. Students interested in pursuing a Reading Education minor must be approved for admission to the minor by meeting statewide teacher education program admission requirements. Admission to the minor is administered through the Office of Teacher Education, Advising, and Licensure (TEALR) in the College of Education.
After admission into the minor, advising is offered through the Department of Reading and Elementary Education in collaboration with advising in the student's major department. The advisor for the Reading Education minor is Dr. Paola Pilonieta. She can be reached by email at pilonieta@uncc.edu. The minor is designated to be coordinated with Junior and Senior level coursework in the major. Successful completion of the minor, along with a passing score on the Praxis 5206 exam, will lead to a recommendation for a North Carolina add-on K-12 license in Reading.
Early Entry to the M.Ed. in Reading Education Program
Students in the Reading Education minor can also participate in the early entry program to the M.Ed. in Reading. This program provides undergraduates with the opportunity to complete up to a third of the M.Ed. in Reading while meeting the requirements for the Reading Education Minor. In essence, these credits count for both the Reading Education Minor and the M.Ed. in Reading!
A student must submit an application for admission after completion of 60 or more hours of undergraduate course work, although it is expected that close to 75 hours of undergraduate course work will have been earned by the time the first graduate course is taken. Students applying for early entry are expected to have a 3.2 GPA or higher.
Click here for more information on the M.Ed. in Reading Education program or email Dr. Pilonieta.