Cato College of Education hosts Literacy Summit on May 8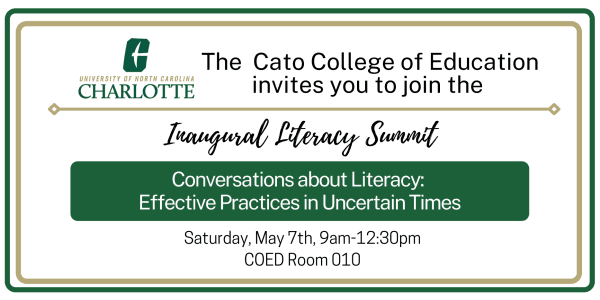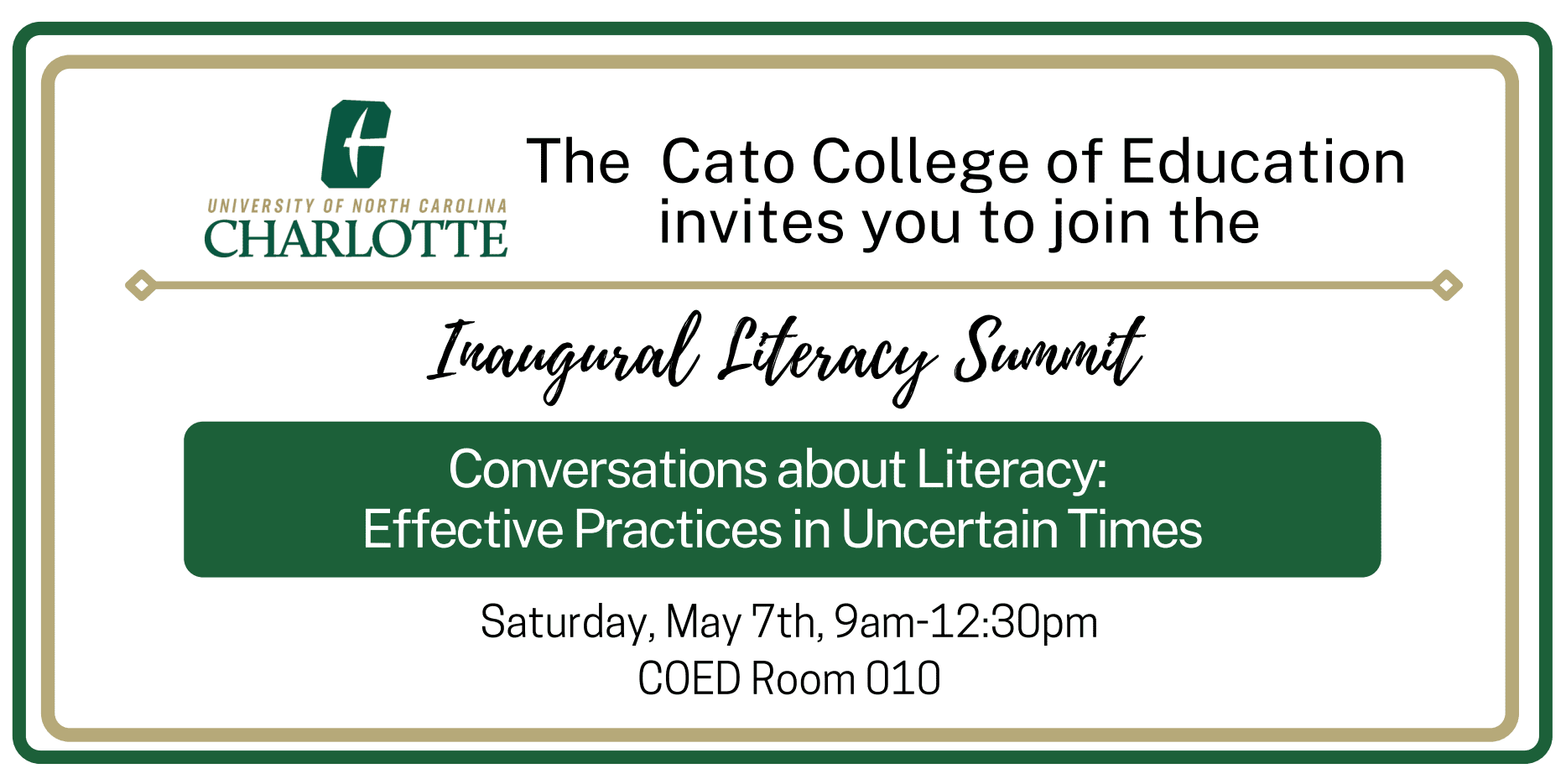 You are invited to the Cato College of Education at UNC Charlotte inaugural Literacy Summit: Conversations about Literacy: Effective Practices in Uncertain Times. The Literacy Summit will be held on Saturday, May 7, 2022 from 9:00am to 12:30pm.
This is a FREE event and registration is limited so act now to RESERVE your spot. We hope that you will join us, and we look forward to receiving your RSVP by Monday, May 2.
The purpose of the Literacy Summit is to foster conversations among a community of educators that address the various ongoing challenges experienced as a result of the pandemic, and to discuss effective literacy practices and strategies to navigate this unprecedented context.
The morning will open with a panel discussion of state and regional education leaders followed by breakout sessions addressing topics including:
Differentiation/Literacy Intervention
Engaging Families
Trauma Informed Teaching
Coaching
Early Literacy
Supporting Upper Elementary Literacy
Summer Interventions
Please remember to complete the RSVP form. If you have any questions, please contact Bruce Taylor at b.taylor@uncc.edu